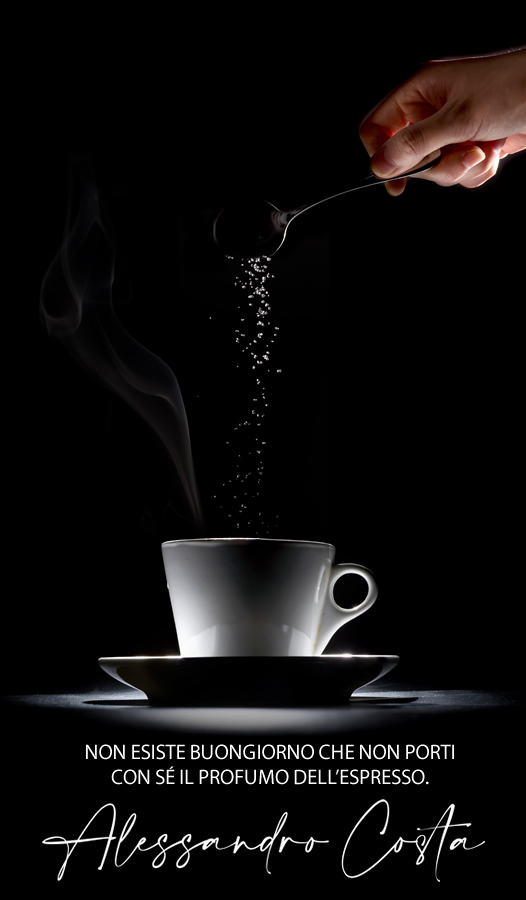 #COSTA GROUP
Our mission, to offer you the best brands on the market quickly and economically. The whole world of coffee at your fingertips!

---
OUR HISTORY
1995
#costagroup was born from an idea of the CEO and founder Alessandro Costa who, in a DIFFICULT moment of difficulty, buys his first vending machine, a popcorn dispensing machine installed in the municipal villa of Acireale for moments of pause (TIMES OF REST) and joy for adults and children.
1997
Thanks to that first step, the intuition of starting a business in the world of coffee was born, precisely VENDING, coffee machines and vending machines to be offered on loan for use for companies and individuals. At that time a service that required a deep knowledge of the coffee bean, so what was a necessity turned into love for a world full of energy, perfumes and passion.
1999
The explosion of the single portion!
From this moment Alessandro Costa, once again a pioneer of the market, transforms his services from coffee in beans to single-portion coffee in pods and capsules. A true innovation that initially was not easy to communicate and transfer but which today we all know has become indispensable in every home or office.
2007
Costa Group opens in Catania, under the brand Caffè Borbone, historical partner, the first shop in Italy specialized in the sale of single-portion coffee in pods and capsules.
2015
#CostaGroup changes and evolves again, opens the distribution platform that today boasts collaborations with the best companies and roasting companies in the Vending ocs, ho.re.ca., confectionery and beverage sectors. The mission is to offer the best brands on the market quickly and cheaply.
2021
#costagroup we continue our history together with you ...